As a creative artist, I am constantly in awe of the ever-evolving landscape of technology and how it shapes the art world. The journey of technology in the art world has been a fascinating one, and it's worth taking a look back in time to see just how far we've come. But with every advancement, comes pros and cons.
Let's start with the pros. One of the biggest advantages of technology in the art world is the ability to create new and exciting forms of expression. For example, the invention of photography in 1839 allowed artists to capture images in a way that was previously impossible. This opened up new possibilities for painters and illustrators, who could now take photographs as reference for their work. Similarly, the rise of digital technology has allowed artists to experiment with new mediums such as 3D modeling, animation, virtual reality and AI, which has resulted in the creation of truly unique and cutting-edge works.
Another advantage of technology in the art world is the ability to reach a wider audience. With the rise of the internet, artists can now share their work with people all over the world, which has led to a democratization of art. This has also made it easier for artists to connect with one another and to collaborate on projects, regardless of their location.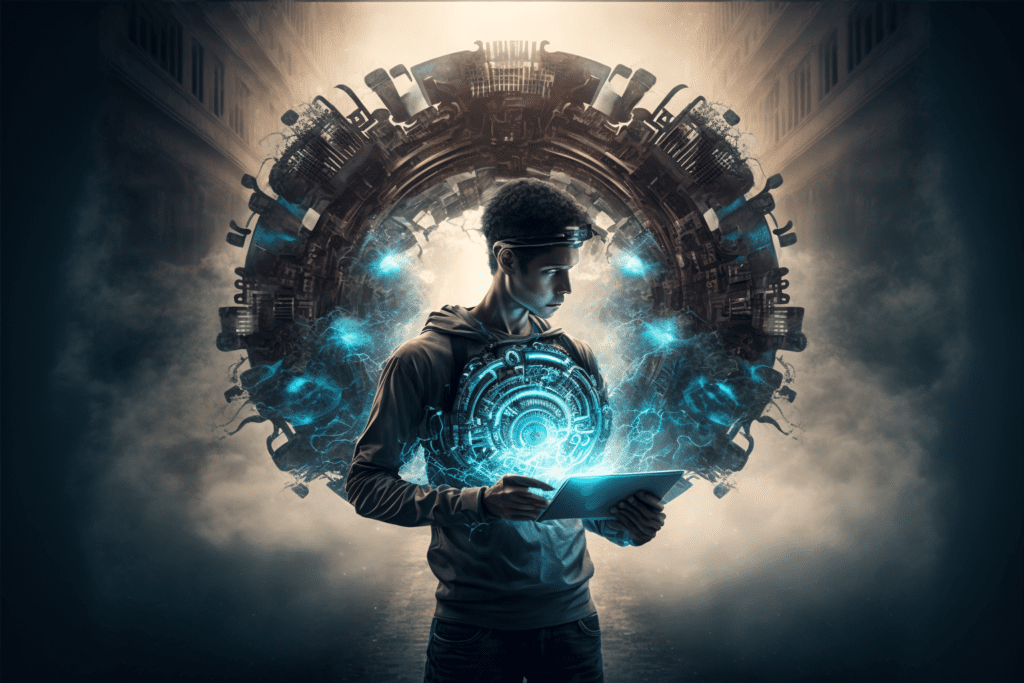 Now let's talk about the cons. One of the biggest concerns about technology in the art world is that it could lead to a loss of authenticity. With the rise of digital art and AI, it has become increasingly difficult to separate the truly original works from those that have been created using technology. This has led to concerns that the art world may become flooded with "fake" art and that it will be difficult to determine which works are truly authentic.
Another concern is that technology has the potential to replace the artist. With the rise of AI, it is now possible to generate art without the need for human intervention. While this may be exciting from a technological standpoint, it raises concerns about the role of the artist in society and the future of the art world.
In conclusion, the evolution of technology in the art world has been a continuous one, and it has been amazing to see how each new technology has expanded the boundaries of what is possible. From the invention of photography in the 1800s to the rise of AI today, technology has played a vital role in shaping the art world. But like any change, it brings a set of pros and cons. As an artist, I believe that technology can be an invaluable tool for helping us to unleash our creative potential and to create truly great art, but it is important to use it in a way that respects the importance of authenticity and the role of the artist.